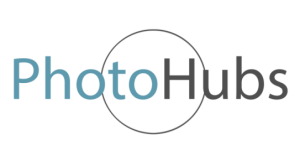 Visit us at PhotoHubs this November
We are delighted to announce we will be at PhotoHubs' upcoming two-day event in Coventry on November 6 and 7, 2019.
The event gives passionate photographers high-quality, affordable training, as well as unique networking opportunities through seminars, talks and intensive boot camps.
Across both days there will be 10 speakers across the main stage, as well as many workshop opportunities.
This year's world-class line-up includes Brett Florens, Charlie Waite, Danny Clifford, Elli Cassidy, Gavin Prest, Ian Knaggs, Jason Allison, Kate Hopewell-Smith and Brent Kirkman.
A day pass – which includes lunch and refreshments – is £65 and workshops start at £125.
If you want to come along and learn from the best in the business, we have an exclusive promo code giving 10 people the chance to save £50 on a day pass. Simply head to www.photohubs.co.uk  and use the promo code infocus50 to grab a day pass for just £15.
Once these first 10 tickets have been snapped up, you can use the codes infocus30 to save 30 per cent off a Day Pass and infocus20 to get 20 per cent off any workshops.
When they run out you can use the code infocus30 to save a huge 30% off Day Passes or infocus20 to get 20% off any workshops.
Book your place now at www.photohubs.co.uk

Offers valid for the next 30 days.