Monarch customers are warning other travellers to beware
---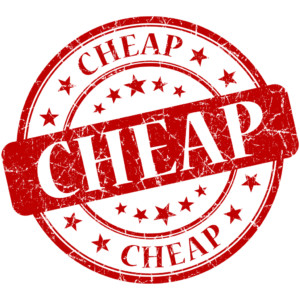 There are multiple organisations in all sorts of places around the world selling flights, transfers, car hire and accommodation not to mention tickets for attractions or events.
These vendors might be based in the UK or elsewhere in the world. ATOL protection is not always available and the level of protection varies. Some less scrupulous organisations pretend to be ATOL suppliers. Cheapest is rarely the best pick of the bunch.
There are multiple ways people can pay for their travel arrangements to include credit cards, debit cards and other payment processing companies such as Paypal. Your right to a refund of additional or unrecoverable costs will be affected. Cheapest is rarely the best pick of the bunch.
Travel insurance policies vary massively in the protection they provide for the financial failure of travel suppliers (Airlines, Hotels, Event Venues, Transport Companies) and the terms conditions and exclusions also vary massively. Your rights to a recovery of additional or unrecoverable costs are not guaranteed. Cheapest is rarely the best pick of the bunch.
The places to go to check your protection whether you have travelled already or are planning to travel are as below. This is very definitely not limited to Monarch customers. Everyone should embark on a journey of discovery of the risks and protections well before booking travel arrangements.
ATOL/CAA
Travel Booking agents online, telephone or in Shop for flights, accommodation, transport, attractions and events
Payment providers (bank transfer, mobile phone, cheque, credit card, debit card, Paypal etc.)
Travel Insurance provider (Insurer &/or Broker)
There are many variations and pitfalls in the protection provided by all of these suppliers, as Monarch customers will be discovering.
It is essential travellers understand those pitfalls before booking and paying. Sometimes, if not always, cheapest is cheapest for a reason.
Have a safe journey with no unpleasant surprises.
Reference points
CAA Monarch dedicated web site