Mike Searle finds 'Jam in the Attic'
---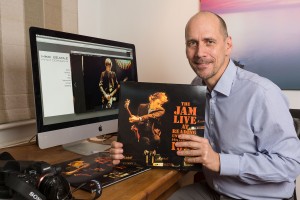 Earlier this year InFocus client, Mike Searle, hit the national news headlines when some photos he'd taken of The Jam, in 1979 were chosen as the cover of a new live album.
Mike had kept hard copies of the photos, but it was only after putting them on his blog that the record label discovered them.
We spoke to Mike, who lives in Cornwall, about those pictures as well as the importance of archiving, his preferred media and the vinyl revival.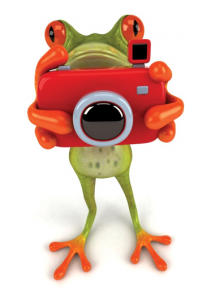 IF: Out of curiosity were the pictures &/or negatives found in the attic of your childhood home or in your own home attic?
MS: They were in my own home. When I took them I was living in Pinner at my parents' house. I moved to Cornwall in the early 90s.
IF: Please take us through the process of getting the pics into digital format of the quality needed to be able to mass produce them on Album Sleeves?
MS: Originally I scanned the images myself for the blog in a fairly low tech way. I taped each one to a window and shot it with a Canon 5d ii and a Canon 100mm macro lens. The results were quite good considering, but not good enough for print.  Luckily I have one of the top repro houses in the country nearby (PH Media in St Austell) who scanned them for me on a drum scanner.
IF: When creating the weblog what if any SEO tactics did you use that resulted in them being seen by the right people? Was it just a matter of using obvious keywords or did you use links to your own and others social mediaplatforms etc?
MS: I didn't really put a huge amount of effort into SEO, but I usually make sure my photos have alt tags and used a descriptive page title, "Rare photos of Paul Weller and The Jam from 1979". I shared the post on Facebook but didn't put it on Instagram because it wasn't related to the kind of imagery I post there.
IF: Given these pictures were close to 40 years old do you have an opinion of modern day digital storage systems, back catalogues, and stock photo sales platforms and how well they might perform in 40 years from now given the constant changes in technology platforms?
MS: Technology is moving so fast it's impossible to know what the future holds. I guess as the internet gets faster cloud storage will be used much more. I don't sell to stock platforms so I can't really take a view on that.
IF: Should Photographers and the public at large get back to printing favourite pictures to guard against obsolete technology or web platforms becoming inaccessible?
MS: I don't see why not. Photography makes good wall art.
IF: Do you think Print still has a place when it comes to storage and back up of favourite shots?
MS: I'm not sure print is a particularly good storage system. I have a trunk full of prints from when my kids were young, and I don't know what to do with them! Favourite shots should definitely be printed, you can't beat a print. I think one problem with digital is the sheer volume of images. I have a friend who still hasn't had any prints or an album made from her wedding five years ago as the photographer gave her a USB with 700 images on and she can't decide which ones to print.
IF: Do you think Photographers should be on the watch to identify and archive pictures that might have a future value, for example those of current young musicians, film and TV stars and other types of celebrities, places of architectural interest especially those being earmarked for demolition? If so how do you think they should best save them?
MS: Yes, although it's impossible to know what is going to last. For example, The Jam were a great band but they didn't last that long, so who would have thought they would still have a following nearly 40 years later. I guess if you thought you were recording for posterity it might make you a better photographer.
IF: Do you have an opinion about the resurgence in appeal of Vinyl records and of course their printed sleeves
MS: I think it's great. I understand that a fair proportion of vinyl records are bought by people who don't have turntables. It's affordable art, people are framing them.
IF: Something stopped these pictures being discarded. What do you think that was? Luck, Nostalgia, or a vague feeling they might be worth something in the future just like a work of art or a future collectors' item
MS: They were memories of my youth I guess. I don't like to discard any photos. As I said I have a trunk full of snaps of my kids with no artistic merit whatsoever, but they are still precious to me. I certainly never dreamed my Jam photos would be used on an album cover, although I did think I might be able to sell a few prints to Jam aficionados at some point.
If you want to take a look at his original blog post, you can find it here: https://mikesearlephotography.com/2013/11/rare-photos-of-paul-weller-and-the-jam-in-1979.html
ends