Increase In Camera Thefts From Cars
---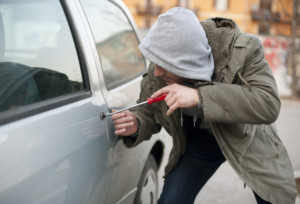 Thefts from unattended vehicles rising
Alongside an alarming increase in thefts from unattended vehicles, alarming weaknesses in insurance policy cover has been revealed. Some unsuspecting Photographers and Videographers are getting nasty surprises in the form of exclusions or severe limitations in cover.
Infocus saw average claims values jump in 2016/17 from circa £2,000 to over £9,000. In some individual cases the values of equipment left in vehicles was much much more than this average. So not only is the number of incidents rising but also the cost per claim is increasing.
Whether or not this is a worrying trend and regardless of insurance protection, one thing is certain, equipment left unattended in vehicles is vastly more vulnerable to opportunist theft than equipment either kept on your person or in secure rooms or buildings.
Top tips
* Get the best possible insurance cover for equipment in vehicles especially when unattended
* Understand your insurance cover for equipment in unattended vehicles and act accordingly
* Only take on the road what you need
* Only leave equipment in unattended vehicles you cannot reasonably carry or store in secure buildings or rooms especially overnight
* Conceal equipment in unattended vehicles
* Sign written vehicles are flashing neon shop signs to thieves, advertising the likely contents of the van. Remove or conceal and secure equipment as best as physically possible
* Lock, alarm and immobilise vehicles at all times when unattended and double check security before leaving it unattended
* Double check again, being in a rush or over confident locks are engaged is a risk
* Duplicate work stored on cameras or memory cards urgently and shrink the risk of loss
When it comes to equipment in unattended vehicles follow this mantra, 'If you can't Remove it Conceal, Secure and Insure it'.